On the occasion of World Refugee Day 2015, UNHCR shares reflections from key stakeholders in BiH on achievements, opportunities and challenges in the joint effort to help the country's returnees and displaced people rebuild their lives in dignity.
Andrew Mayne, UNHCR Regional Representative for South Eastern Europe and UNHCR Representative in BiH: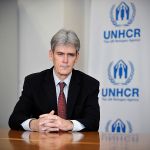 World Refugee Day reminds us that, 20 years after the war, and despite all the achievements, some of the most vulnerable displaced families are still facing uncertainty and living in unacceptable conditions.  The projects needed to resolve their situation are now in place – so solutions are in sight – but there is still so much to do!  Our challenge now is to work together, as a well-coordinated team, with municipalities and civil society, using the resources while they are still available to reach the remaining families in need.
Minister Semiha Borovac, BiH Ministry for Human Rights and Refugees: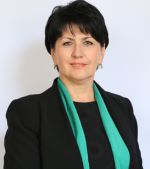 In the 20 years since Dayton, BiH has achieved significant results with return of refugees and IDPs, reconstruction and property restitution.  The Ministry that I am heading has coordinated the implementation of Dayton Annex VII of the DPA, offering solutions for returnees and IDPs, and it remains committed to completing this task within my mandate.  The 2010 Annex VII Revised Strategy identified solutions for the most vulnerable IDPs and returnees.  Several major projects have now been launched, calling for a concerted effort by State, Entity and local level authorities and civil society, who must each now assume a stronger role and work together in a coordinated and structured manner.
Ambassador Lars-Gunnar Wigemark, Head of the Delegation of the EU to BiH and EU Special Representative: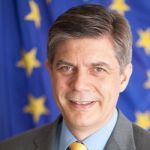 On World Refugee Day we recall the millions displaced by the conflict that ended 20 years ago, and call on the new government to act to resolve the remaining problems of those affected. After many years of investment in post-war reconstruction, return and reconciliation, the EU will continue to support BiH and international partners to complete this task – provided these efforts are properly coordinated.  The support must go to the most vulnerable.  Civil society and all levels of national authorities, in particular the municipalities, must work together to give these families the future they deserve.
Ambassador Jonathan Moore, Head of the OSCE Mission in BiH: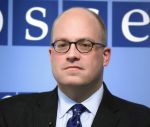 The fundamental right to return for refugees and displaced persons must be respected. The OSCE Mission has worked for 20 years to promote access of returnees and displaced persons to their rights, including the restitution of property.  Displaced persons and minority returnees should be given the means to regularize their status and to gain equal access to rights irrespective of their place of residence.
Dr. Valentin Inzko, High Representative, OHR: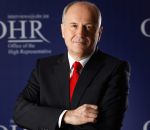 Complete implementation of Annex VII of the Dayton Peace Agreement is essential. The authorities in BiH need to do more to establish truly conducive conditions for return.  Displaced people and minority returnees need stronger reassurance of a secure future with full access to rights, while for peace and reconciliation to be lasting, war crimes must be prosecuted and women victims of violence must have access to justice and psycho-social support.  I count on the Council of Ministers to take decisive and coordinated action to complete these tasks, and on Minister Borovac to devote her tenure to achieving solutions for the thousands of vulnerable families who remain displaced in BiH.