Violence against women is most often hidden from view. We are not talking about it, we are ashamed of it, it is on the cover of the newspaper only when it is too late. This is why we have hidden some information that you can see in this press release only if you select and black out all the text. To see how easy it is to hide. And that we must strive to uncover and speak about it!
 Sarajevo, 30. 11. 2017.  -  If we do not speak honestly about violence, it will never stop. The theme "Read-between-lines" campaign was launched by Avon on the occasion of marking the World Day of the Fight Against Domestic Violence and the 16 Days of Activism that end on December 12th on World Justice Day. The partners of the entire project are the Foundation of Local Democracy and the Safe Network, which through their work and shelter for women directly help solve the problem, but also to combat violence in general.  In Bosnia and Herzegovina, 47% of women were exposed to some form of violence."When we argued in the house, my husband threatened me with weapons, and he would say that he would kill us, that we are his enemies, the aggressors, that we do not deserve to live."H.N. (beneficiary of the Safe House)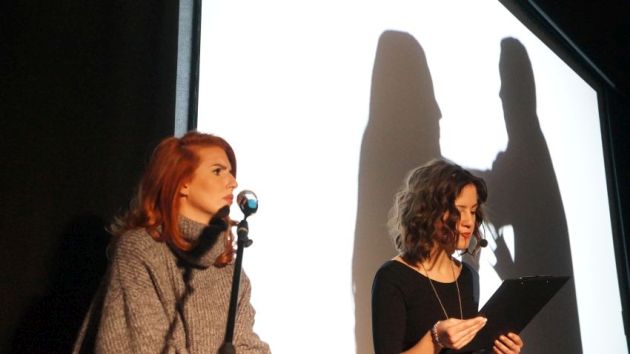 Anyone can help by visiting the progovoriprotivnasilja.ba page and sharing video campaigns from the site, and if you've experienced violence, leave your story in an anonymous confession. 
We are proud to say that the famous actress Zana Marjanović joined the campaign as a spokeswoman for the campaign, and we invite you to listen to her statement. We are aware that every voice is important, because if we speak loudly, we can really do something 
Within this campaign, Avon also presented a significant donation of 25,000 KM to the Foundation of Local Democracy and the Safe Network, thus directly assisting the operation of safe houses in Bosnia and Herzegovina, as well as support programs for those who survived the violence.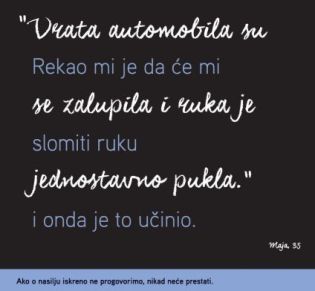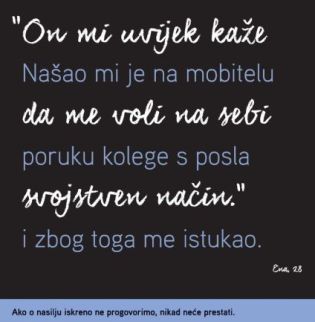 Women remain in relationships with the abusers for many years, and the average duration of such a relationship is about two years. "If I had known that this house existed, I would have sought help long ago because my marriage was hell ... I thought nobody could help me ..." N.N. (beneficiary of the Safe House)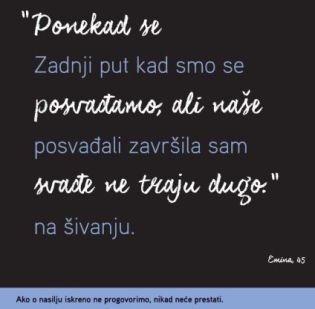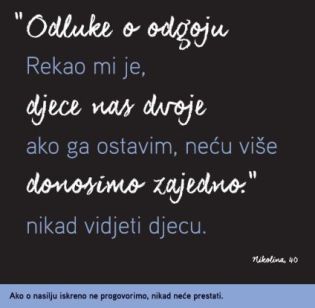 "We are proud that this donation of Avon goes to those who really need it. Global mission and action in local communities show Avon's commitment to improving the lives of women around the world. Avon Bosnia and Herzegovina recognized the importance of this fight, because domestic violence is very common and we all need to be aware of how important it is to talk about it, to fight it and stop it. We must all speak together and do our best to improve the lives of women in our country." Šejla Korjenić, PR specialist from Avon in Bosnia and Herzegovina. These projects and donations are possible thanks to Avon's Anti-Domestic Violence Fund, which you can also support through the Avon product line with a signature of infinity. Also support our efforts, share the content that we have prepared for your conversation on our site, and show your support.
As a rule, the abuser manipulates the victim. After abuse, they follow with excuses and promises that they will change, as well as periods of good behavior. Therefore, victims are in a relationship, have a need to save him, always live in hope. "His insults were hard for me, and I did not talk to him for days. And when they calmed down, it was because of some arrangement in which we had to both participate, and afterwards everything would happen all over again." H.N. (beneficiary of the Safe House)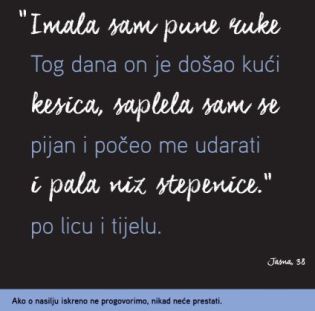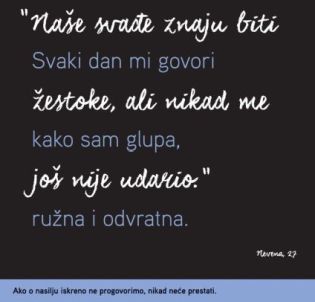 "Avon was already our partner in the fight against domestic violence, and proved themselves to be an ideal partner, aware of the importance of socially responsible work and community investment. I believe that only in this way can achieve the goal in terms of helping victims, but also in raising the awareness of citizens about the problem of domestic violence in our society. What is important to stress is that domestic violence should always be reported to the authorities and that people facing it need adequate assistance. And they can always be found on free SOS lines. As for the donation presented to us today, the funds will be distributed to 8 Safe Houses operating in the territory of BiH, members of the Safe Network of BiH and it will certainly come to the right place," said Jasmina Mujezinović, Executive Director of the Foundation of Local Democracy, an organization that works in the field of protection, promotion and promotion of human rights, and has become an inevitable partner to institutions in the field of human rights protection.
Thanks to the work of the Foundation of Local Democracy and the Safe Network, a large number of lives have been saved. Therefore, we urge all citizens to report cases of domestic violence to free numbers that exist just to allow them to report themselves. Report domestic violence at 1264 in the Republika Srpska and at number 1265 in the Federation of Bosnia and Herzegovina.
You are invited to talk about violence, because if we do not speak honestly about violence, it will never stop.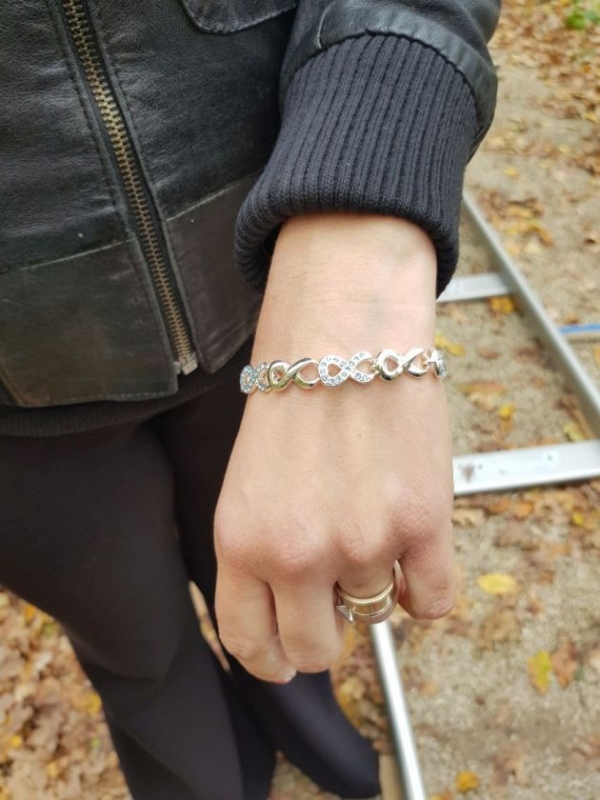 We thank the partners of the project, Cinema City Multiplex Cinema, B1 Posters, MaxMedia, PrintLine Printing and Degordian Agency, as well as media partners: Azra Magazine, Face TV, FBL magazine, Gracija magazine, Grazia magazine, klix.ba, LadiesIN magazine, Beauty and Health magazine, RecRektiv show, TV1 and Urban magazine.